Herbert Fingarette (1921-2018) was a philosopher who taught at the University of California for 40 years, from 1948 to 1988. His published works covered a variety of subjects: self-deception, addiction, Chinese philosophy, and - in a book that he published in 1996 - the philosophy of death.
Naturally, as he grew older and older, this last subject was one that played on his mind more and more. Thus, at the age of 97 (in what would turn out to be the final year of his life), he starred in the following video, where he revisited the subject:
The video is 18 minutes long, but here's a summary of his main points:
In his book, Fingarette had argued that there it was not rational to be afraid of dying - because, after death, there is no suffering, no unhappiness, and simply no

being

. (This is, of course, barring any kind of afterlife, such as those which form a central part of many world religions!)

However, in his later years, he found that the idea of his own death began to haunt him. At this point, he still thought there was no good

reason

to be afraid; however, this didn't change the fact that he

was

afraid. This spurred him to explore the reasons for his feelings - which, at that point, he had no rational explanation for.

In order to figure out why he was afraid of the

end

of his life, he first pondered the meaning of life itself: "What is the point of it all?". He thought about this question many times; however, he could never come up with an answer that satisfied him. In the end, he concluded that it was a foolish question, which he should stop asking himself.

His thoughts on life and death took a further turn in the year 2011, when his wife of 66 years passed away. Given how close they had been, and how long they had been married, it was only natural that he was left feeling that "half of me has gone" .

Still, while the absence of his wife was difficult for him to come to terms with, it didn't leave him wanting to die. Indeed, in light of his intense thoughts on the subject, a lot of life's other pleasures (even very simple ones, like admiring the trees visible from his own back yard) seemed to take on a new level of beauty. However, this only made the thought of death even more difficult - as it taught him that he hadn't yet fully appreciated things that he'd been doing for decades.

With all of his other writings (on self-deception, Chinese philosophy, and so on), Fingarette was able to finish them feeling satisfied that he'd solved the problem. However, he still hadn't

truly

figured out why he feared his own death so much: to him, even at the age of 97, this remained an open question.
Quite a moving video - although, given that he passed away less than a year after starring in this, it does sadden me that he probably never came up with a good solution to the problem

. Then again, I suppose countless other philosophers before him (and no doubt many after him) haven't been able to come up with a definitive answer either. Still, do you have any thoughts of your own on the subject?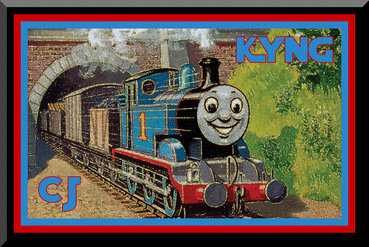 Board Information and Policies
Affiliation | Coffee Credits | Member Ranks | Awards | Name Changes | Account Deletion
Personal Data Protection
|
BBCode Reference
Lurker101 Wrote:I wouldn't be surprised if there was a Mega Blok movie planned but the pieces wouldn't fit together.
(Thanks to Detective Osprey for the avatar, and PersonaButterfly for the sig!)
My Items
---