There's been another addition to the rooftop

. Lucas and Kaden now have a chess board... Xavier is trying to advise them, but I don't think they need his help

: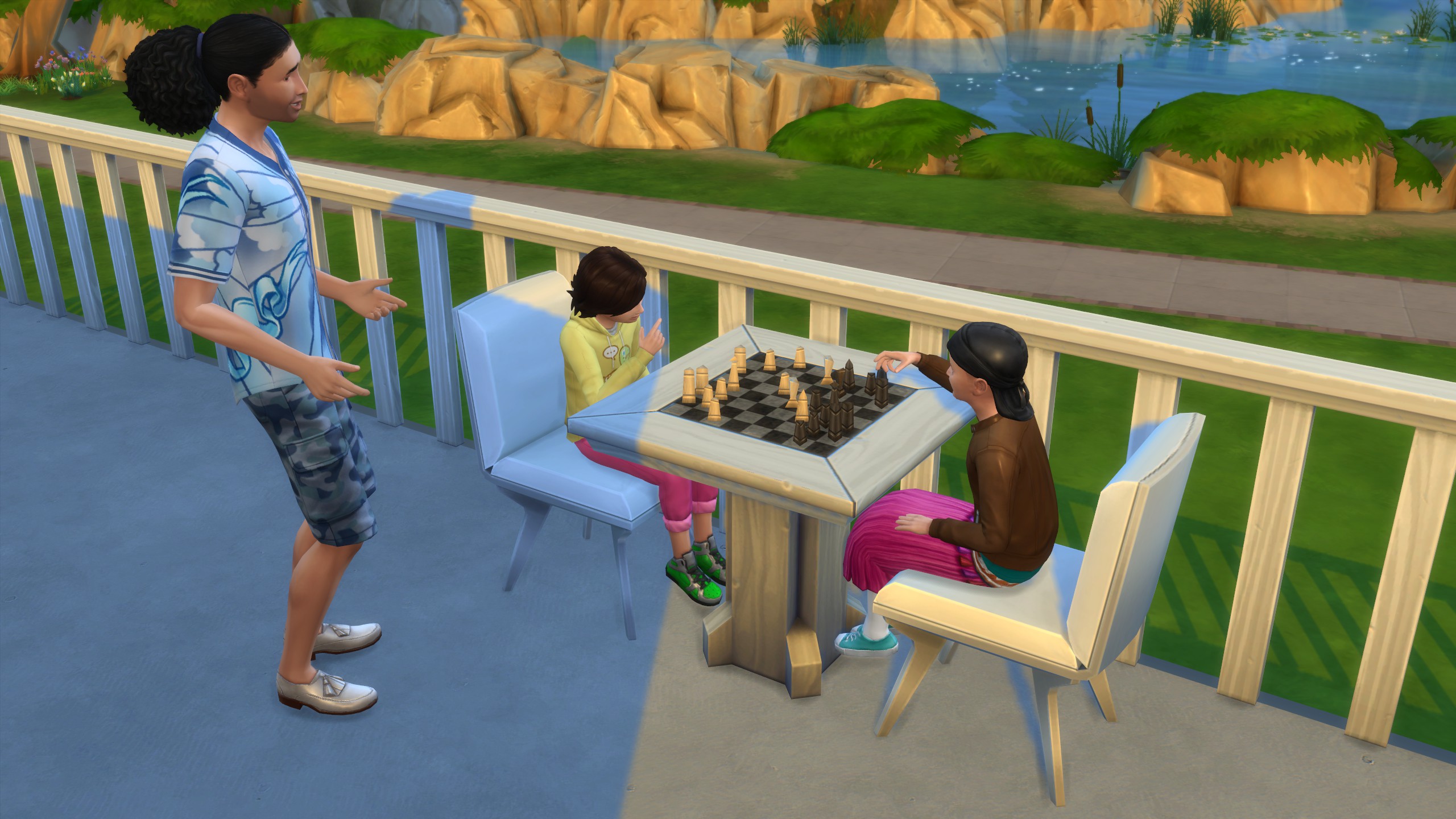 (Click to enlarge)
Also, I decided to split the garden into two: there's a flower garden (for Sonya), and a fruit/veg garden (for Wren). To the right of this, work has started on the permanent house - but it isn't anywhere near being inhabitable yet

: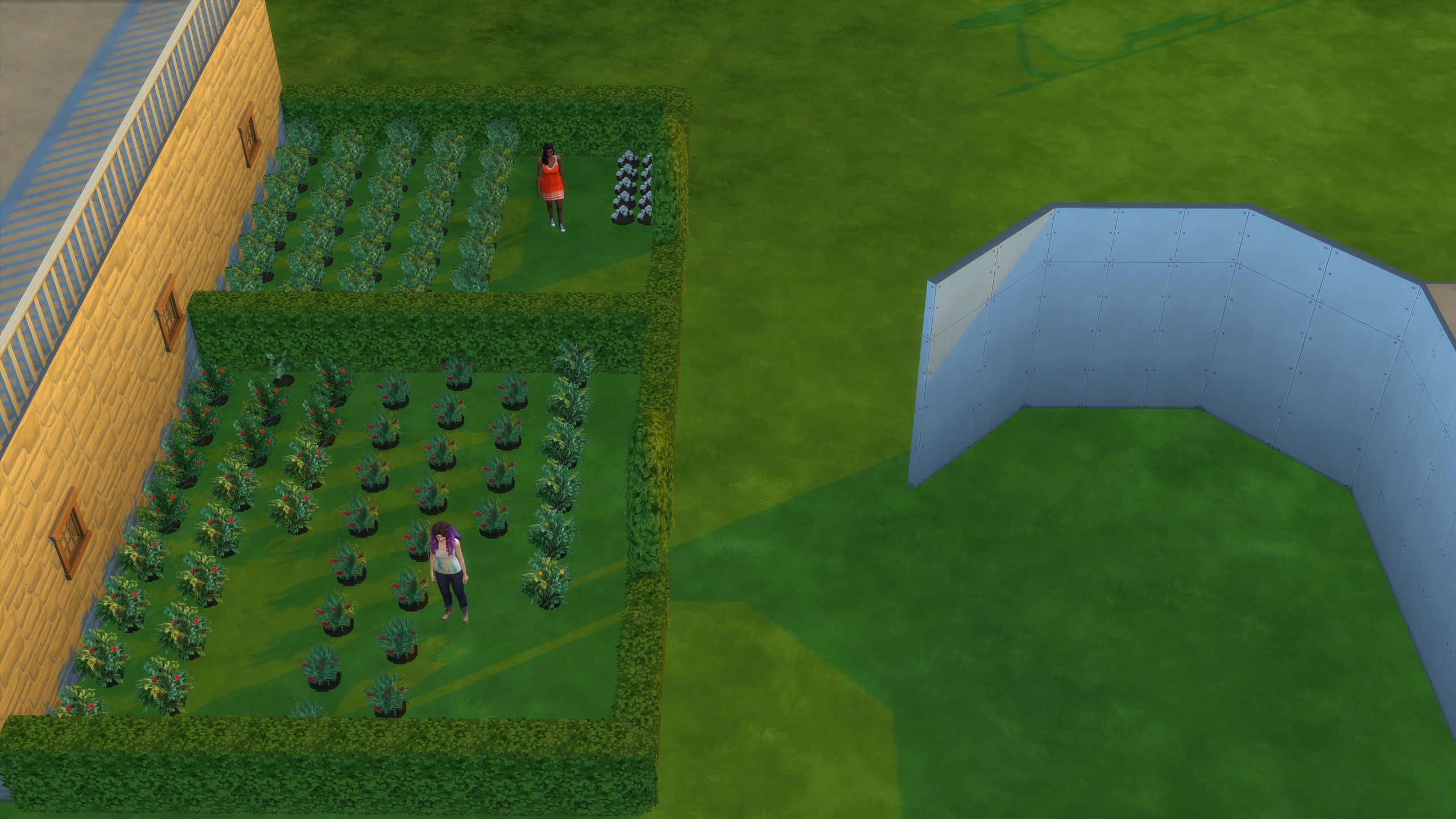 (Click to enlarge)
Meanwhile, at the other house, some idiot named Geoffrey began rummaging through the bins: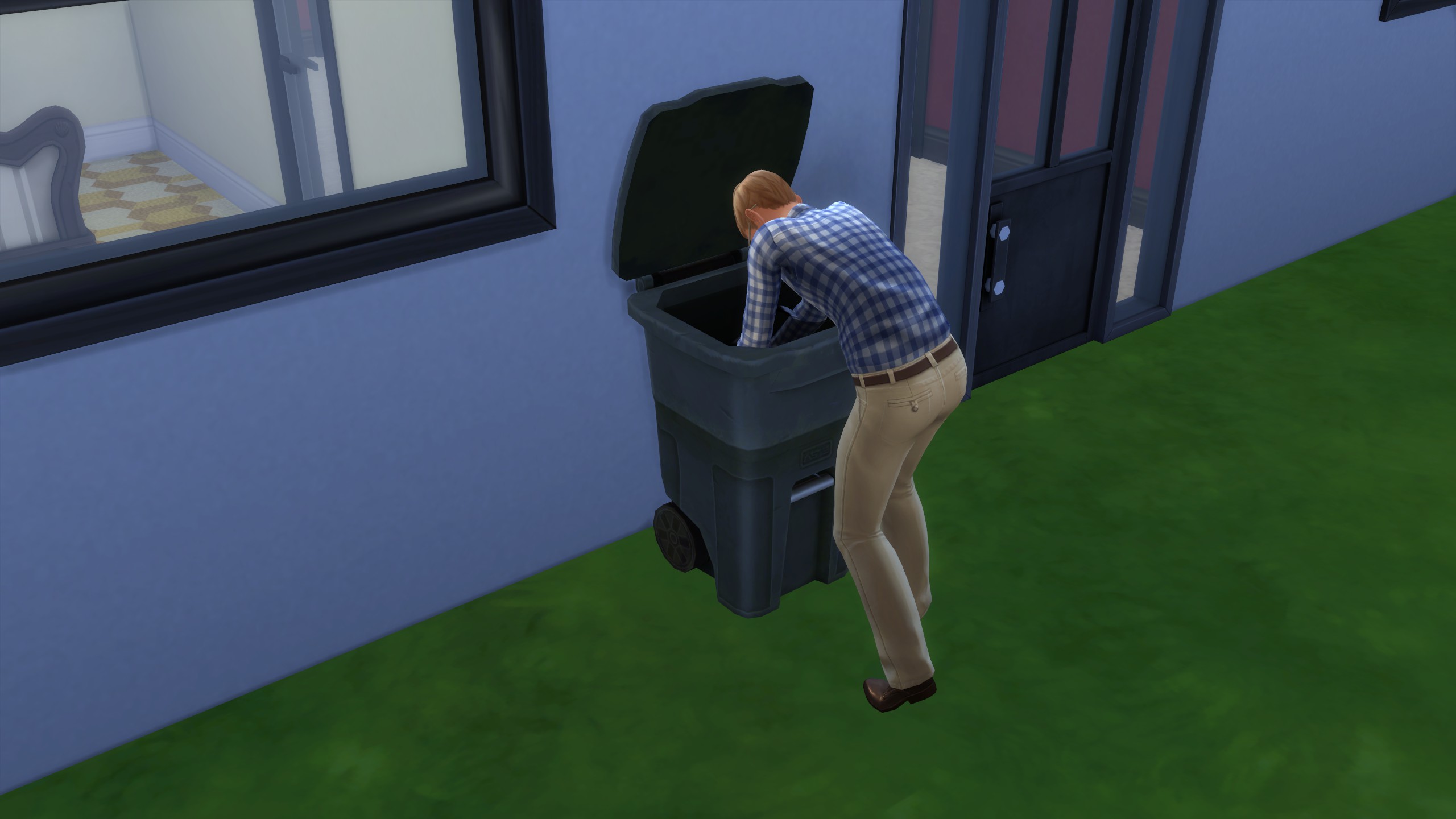 (Click to enlarge)
In retaliation, Phoenix began flirting with his wife, Nancy... which culminated in the two of them kissing right in front of Geoffrey

: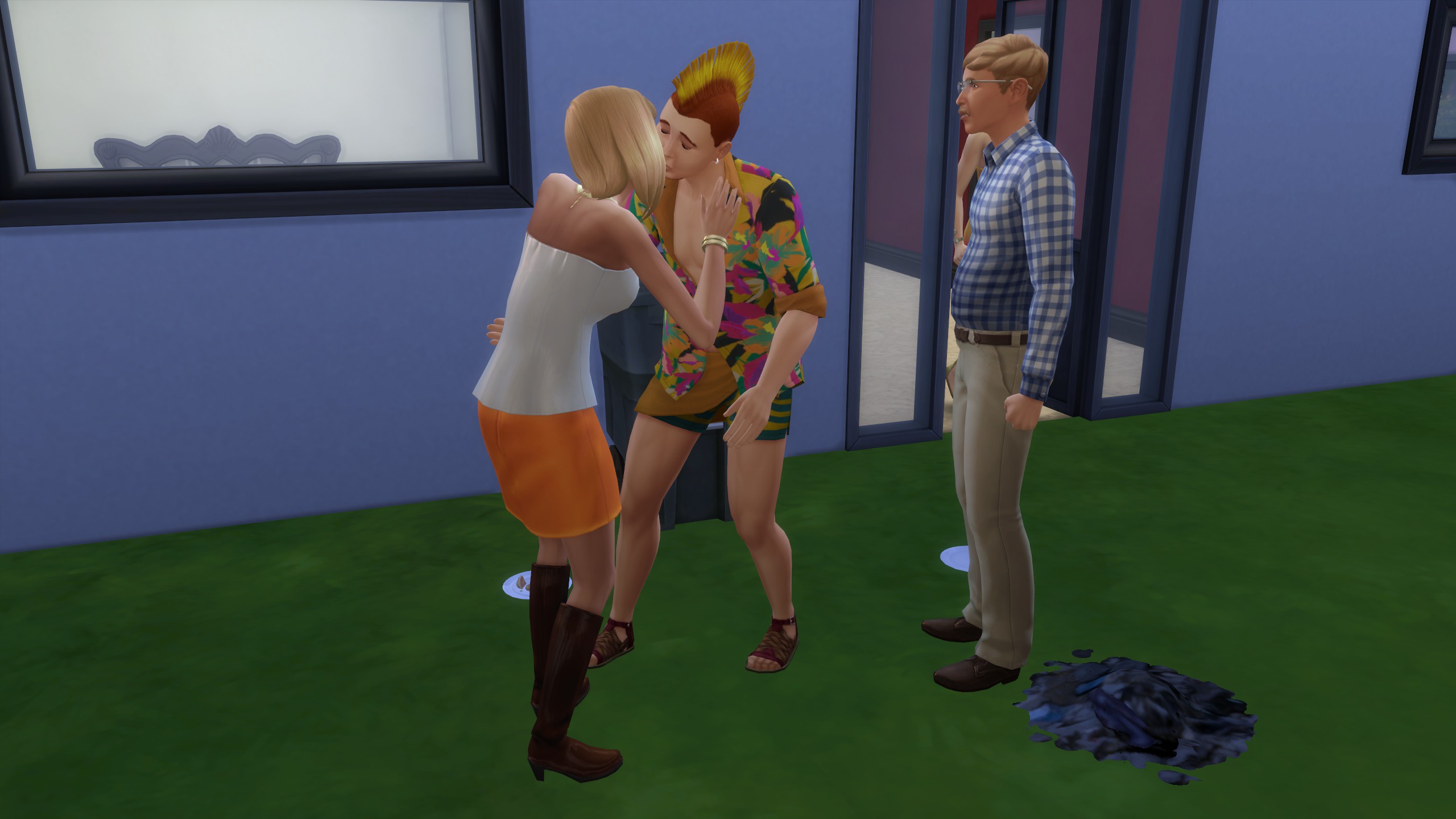 (Click to enlarge)
A bit extreme, don't you think

?
Board Information and Policies
Affiliation | Coffee Credits | Ranks and Awards | Name Changes
Account Deletion | BBCode Reference
Moonface (in 'Woman runs 49 red lights in ex's car')' Wrote: If only she had ran another 20 lights.
(Thanks to Nilla for the avatar, and Detective Osprey for the sig!)
My Items
---