Lucas and Raven still don't like each other - but, they've agreed on one thing: Kaden is worse (mainly because he's bigger than them). So, they've put their differences aside, in order to gang up on him: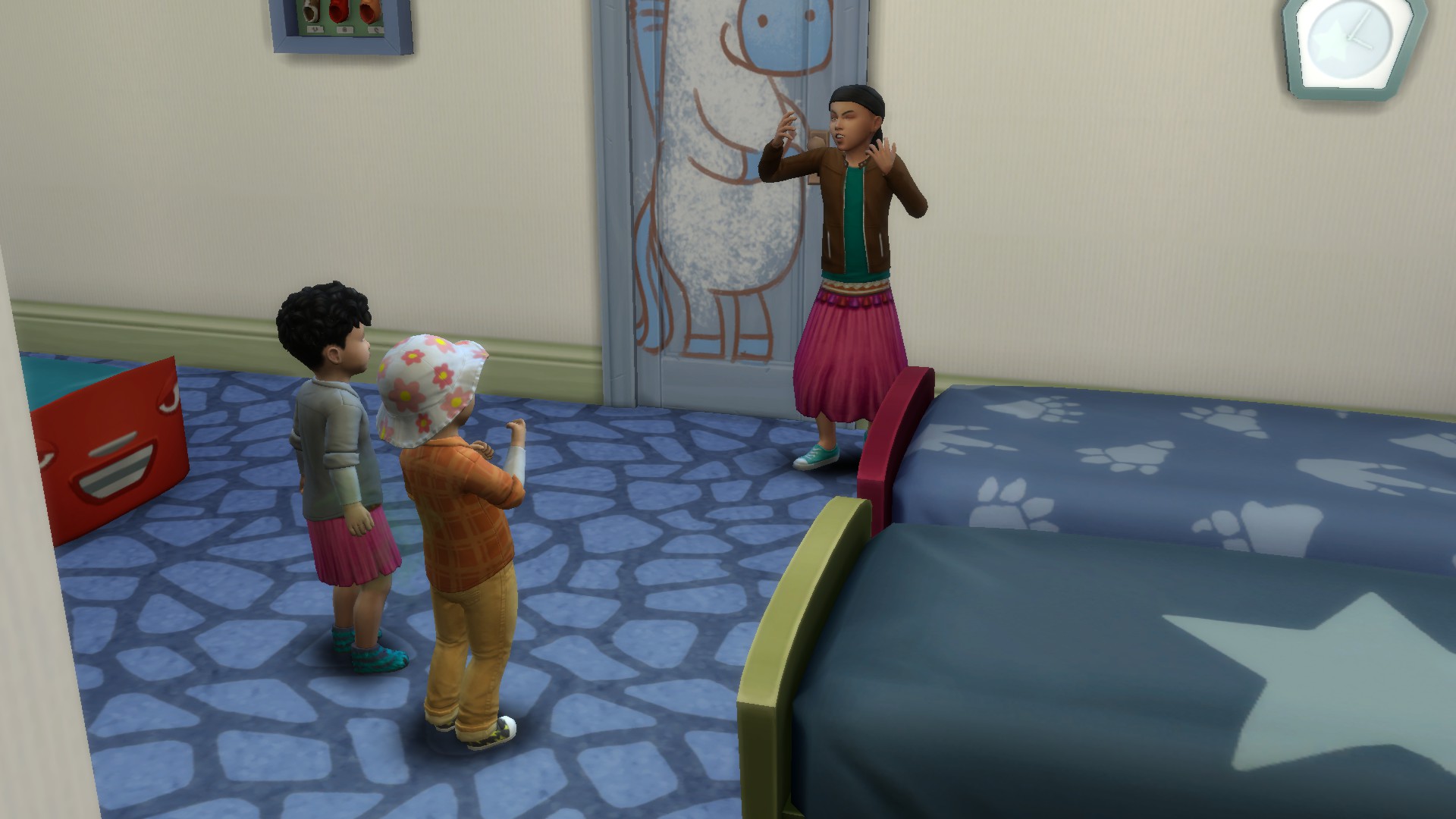 (Click to enlarge)
So, it's two against one... and it might soon be three against one, because Sonya's having another baby! While she waits for them to be born, she's getting back at Wren, by doing a painting of her photograph of her painting: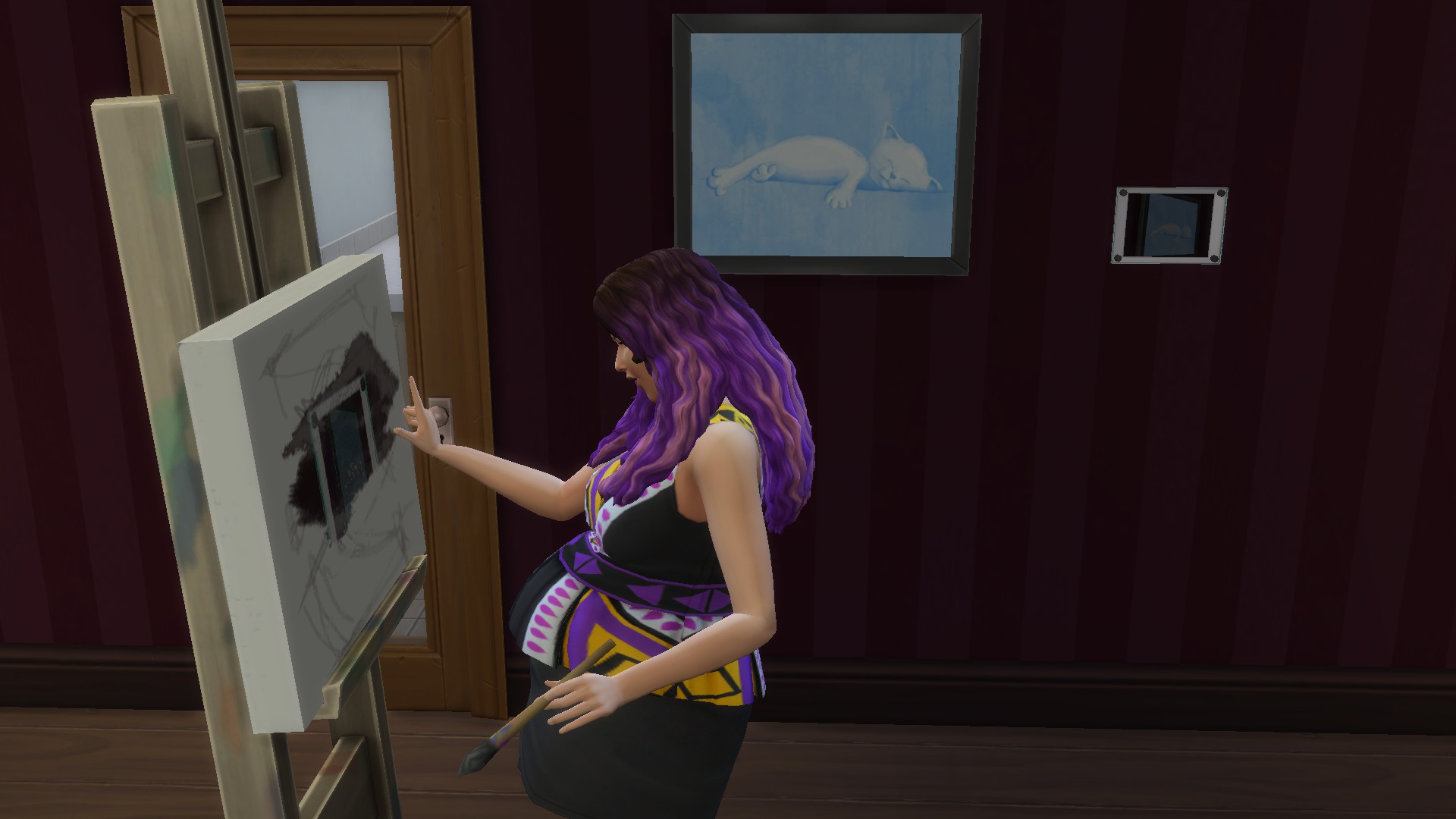 (Click to enlarge)
Sonya's not the only one who's expecting either... Phoenix has already got his new girlfriend Kiana pregnant: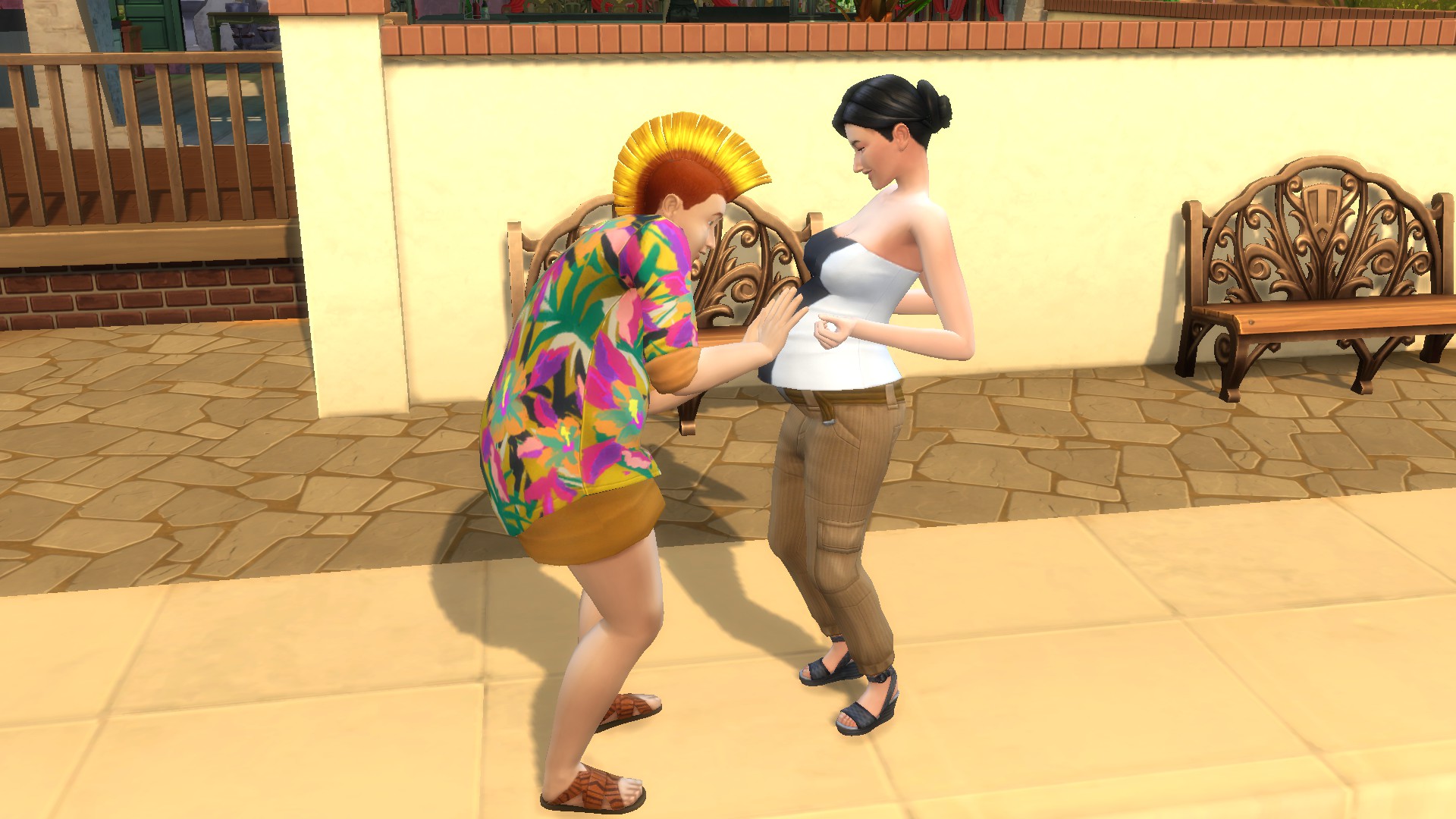 (Click to enlarge)
And as for Phoenix's two exes, Kailey and Wren... they're getting married! Wren actually made the proposal at Kailey's birthday party: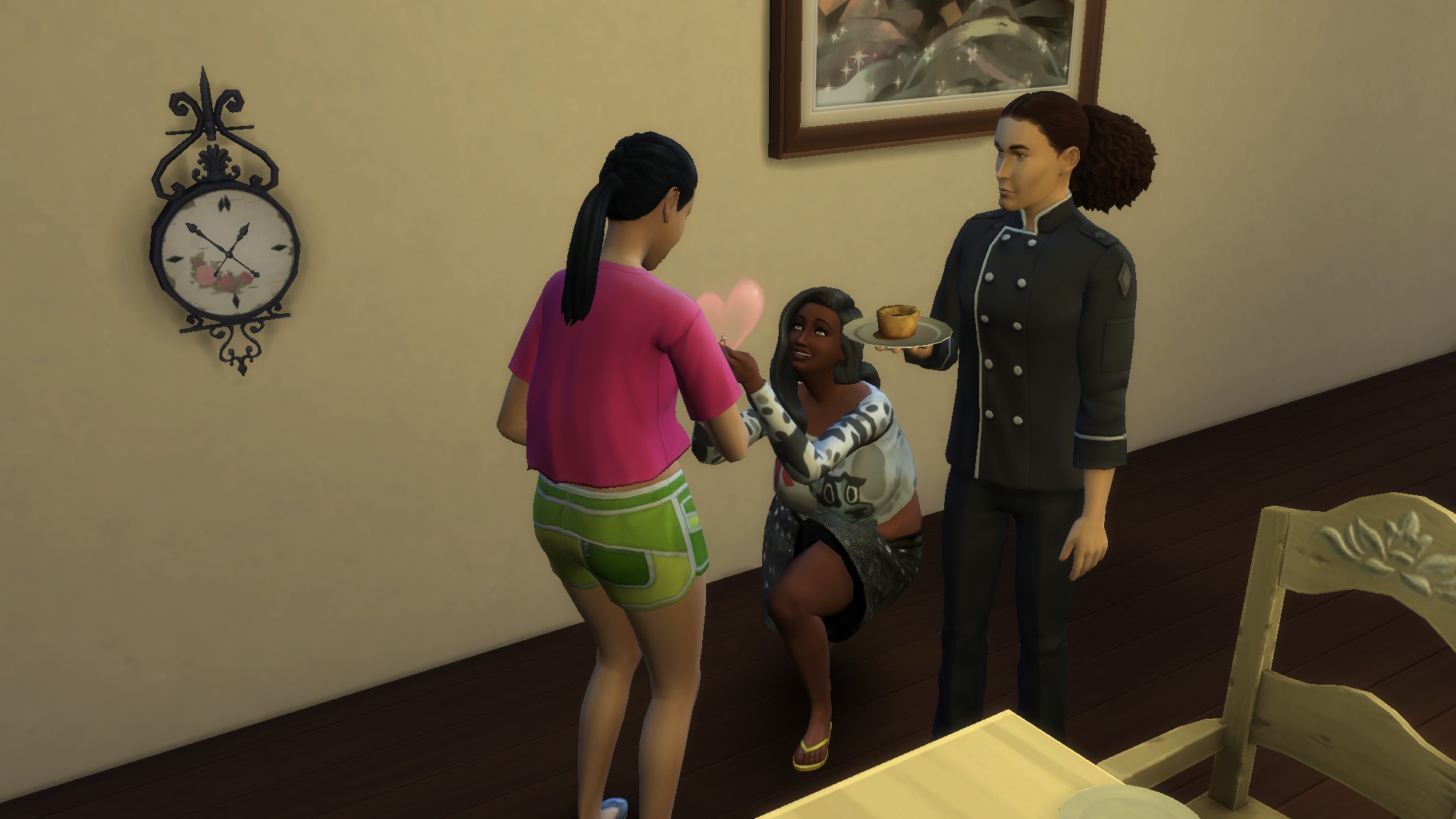 (Click to enlarge)
I think I might have to re-organise my family tree, because it's gonna get a bit chaotic
.
Board Information and Policies
Affiliation | Coffee Credits | Ranks and Awards | Name Changes
Account Deletion | BBCode Reference
Moonface (in 'Woman runs 49 red lights in ex's car')' Wrote: If only she had ran another 20 lights.
(Thanks to Nilla for the avatar, and Detective Osprey for the sig!)
My Items
---