Well, I decided that my Sims don't have a big enough house: the one I built at the start of the game is a bit too cramped for a family of eight. Furthermore, it was cobbled together by me when I was just starting out, and now that I'm more familiar with the game's tools, I'd like to give my Sims something a little more purpose-built

.
Therefore, I've started work on this. It's on a 50x40 plot of land (which is over three times larger than the 30x20 plot used for my Sims' current house):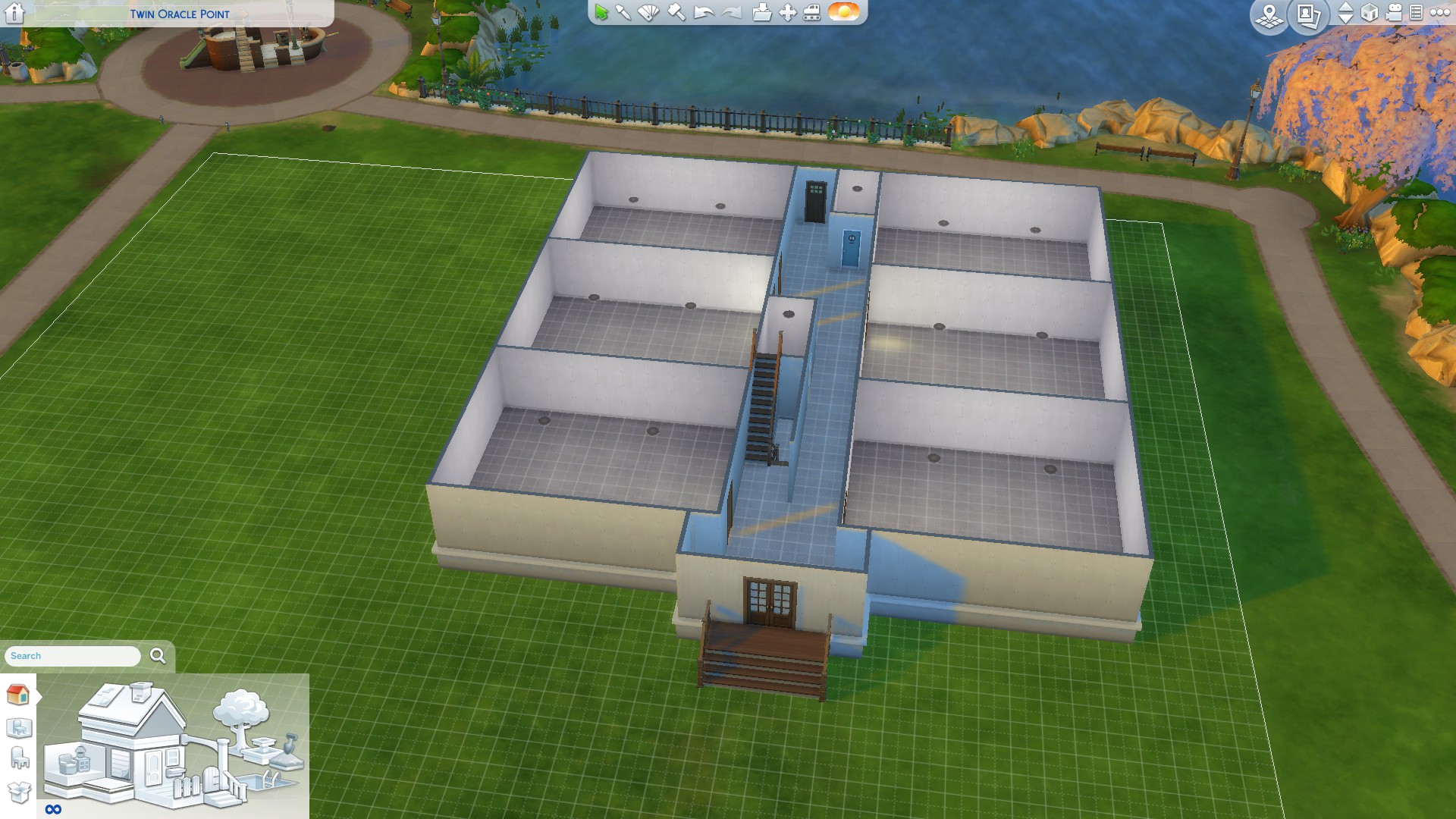 (Click to enlarge)
So far, I've only done the downstairs bit, and I haven't even furnished it at all

. However, the basic shape of it is coming together quite nicely: there are six large rooms, which will become a lounge, a kitchen, a dining room, a study, a playroom, and a gym. In the central corridor, there are two small rooms (which are going to become tiolets), and a staircase (which will lead up to the bedrooms, and down to the basement).
It'll take me a while to finish this, and I don't expect my Sims will move into it until the beginning of "Season 3" (they've only just started Season 2

). However, it does give you a look at what's coming up!
Board Information and Policies
Affiliation | Coffee Credits | Member Ranks | Awards | Name Changes | Account Deletion
Personal Data Protection
|
BBCode Reference
Rincewind Wrote:Poverty and pandemics push far more buttons than an eighties fighting game.
(Thanks to Detective Osprey for the avatar and sig!)
My Items
---