There are countless products out there of all different kinds: food, cars, toys, beauty products, and so on. Each of these will have its own target audience: even if it's not designed to appeal us specifically, it's designed to appeal to
somebody
. However, you'll sometimes get a product that makes people think "Why would
anybody
buy
that
?". If you know of any of those products - where you either can't see who the target audience is, or you don't see why the intended target audience would be interested in it - then, post them here!
I'll start with
this
model locomotive, that I found on the Hornby website:
It's a special 'centenary' model, built as a recreation of
Hornby's very first toy trains from 1920
. Only 400 of the new models have been built - with 100 each in black, red, green and blue. However, I struggle to see who's buying them:
It won't appeal to people who just want a toy train, because it costs over £500;

It won't appeal to 'serious' O gauge modellers, since they can get a modern super-detailed model for less than that (this one is under £200, so you could get

two

super-detailed models for less than the price of one of these toy-like ones );

It won't even have much appeal to fans of 1920s-era toy trains, since they can get a

genuine

1920s Hornby locomotive for less than this. (I can't find any for sale right now, but the 6th post in this thread suggests that an original example of a 1920s 0-4-0 toy train would sell for around £250-300, if it was in reasonably good condition. Maybe not if it was in mint condition, but even if it wasn't, it'd still have considerably more historical value than these modern replicas do!)
Pretty much the only appeal I
can
see is to 'completionist' collectors, who would happily drop £2,000 on a full set of four. But, even then, they're not paying for the product: they're paying for the brand. Due to the nature of their mission, they'll buy any old overpriced junk as long as it has the 'Hornby' name printed on it
.
So, do you have any examples of products, whose appeal you cannot understand?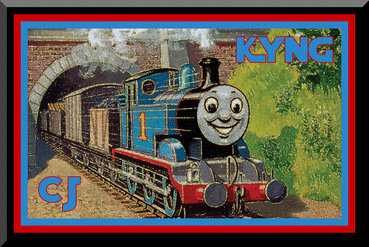 Board Information and Policies
Affiliation | Coffee Credits | Member Ranks | Awards | Name Changes | Account Deletion
Personal Data Protection
|
BBCode Reference
Lurker101 Wrote:I wouldn't be surprised if there was a Mega Blok movie planned but the pieces wouldn't fit together.
(Thanks to Detective Osprey for the avatar, and PersonaButterfly for the sig!)
My Items
---