https://www.euronews.com/2020/11/20/75-y...-nuremberg
When the Nuremberg trial opened on November 20, 1945, it was just six months since Nazi Germany had surrendered and much of the city remained a bombed-out ruin.
Jointly headed by an American, U.S. Supreme Court Justice Robert Jackson, and a Briton, Sir Hartley Shawcross, the trial saw 22 high ranking Nazi officers face trial for war crimes, including two of Hitler's foremost generals and his second in command, Hermann Göring.
"That four great nations, flushed with history and stung with injury, stay the hand of vengeance and voluntarily submit their captive enemies to the judgment of the law is one of the most significant tributes that power has ever paid to reason," Jackson said in his opening statement.
The 22 defendants at Nuremberg represented the highest echelons of Nazi power, including three of the top generals that led the war, Alfred Jodl, Karl Dönitz, and Wilhelm Keitel. The highest-ranking member of the SS was Ernst Kaltenbrunner, while foreign minister Joachim von Ribbentrop and Albert Speer, known as Hitler's architect were among facing trial.
---
Well, since we recently had the 75th anniversary of the end of World War II, I suppose it stands to reason that the 75th anniversaries of events of the aftermath are coming next

.
In some ways, it's a shame Hitler wasn't around to be sentenced for his numerous atrocities (having committed suicide before he could stand trial). Still, the harsh sentences passed down to other key Nazi figures provided justice (or, at least, the closest thing possible to justice) for the millions of innocent people who were slaughtered at the hands of the Nazi regime.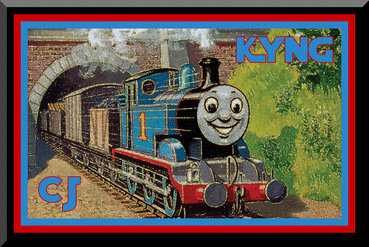 Board Information and Policies
Affiliation | Coffee Credits | Member Ranks | Awards | Name Changes | Account Deletion
Personal Data Protection
|
BBCode Reference
Lurker101 Wrote:I wouldn't be surprised if there was a Mega Blok movie planned but the pieces wouldn't fit together.
(Thanks to Detective Osprey for the avatar, and PersonaButterfly for the sig!)
My Items
---