11-15-2020, 02:43 PM
I know we've already done a caption contest this month; however, there was another picture that I just couldn't pass up

. It's an alligator that's invaded a golf course:
(Source:
Twitter / The Insider Paper
)
Rules are as follows:
You can submit up to three entries, but only one entry per person will count towards the final results;

All entries must contain a maximum of 20 words;

All entries must be your own original ideas (for example, it can't be effectively the same as a previous entry but with one or two words changed, and it can't just be two previous entries combined together).

The contest closes on

Sunday, 22nd November 2020 at 11:59pm GMT

. Once the contest closes, I'll put all entries into a poll, and the three members whose entries receive the most votes will win prizes, as follows:



1st place:

500 Coffee Credits

(Plus a

Yellow Ribbon

, if at least 3 people enter, and the winner is at least 2 votes ahead of the 2nd-placed entry);

2nd place:

200 Coffee Credits

;

3rd place:

100 Coffee Credits


Good luck, everyone !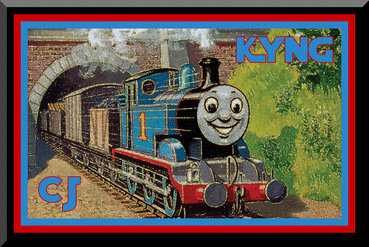 Board Information and Policies
Affiliation | Coffee Credits | Member Ranks | Awards | Name Changes | Account Deletion
Personal Data Protection
|
BBCode Reference
Lurker101 Wrote:I wouldn't be surprised if there was a Mega Blok movie planned but the pieces wouldn't fit together.
(Thanks to Detective Osprey for the avatar, and PersonaButterfly for the sig!)
My Items
---