https://www.theverge.com/2020/11/13/2156...n-consoles
It's been a busy week for video game hardware. This week saw the debut of two next-generation platforms, with the launch of the PlayStation 5 and Microsoft's Xbox Series X and Series S devices. Each platform is built around new advances like ray-tracing and quick-loading SSDs. Meanwhile, today, Nintendo is releasing... a clock that plays Super Mario Bros. It might seem like strange timing, but it's also perfectly in keeping with Nintendo's history: this is a company that almost always goes its own way.
The new Game & Watch: Super Mario Bros. is an exceptionally cute piece of hardware. It's modeled after the classic Game & Watch handheld — the precursor to the Game Boy — with a color scheme inspired by the original Japanese Famicom console. In terms of functionality, the device is incredibly straightforward. It has three built-in games, most notably the first SMB game. There's also Super Mario Bros. 2, better known in the West as The Lost Levels, a truly evil sequel that remixes the first game with devious features like killer mushrooms. Rounding out the lineup is Ball, a simple-yet-surprisingly-fun version of the 1980 LCD juggling game, this time starring Mario.
---
Wow, Nintendo seems to be going all in on these nostalgia-driven products

.
It seems they're being sold in the UK for between £44.99 and £49.99. That sounds surprisingly cheap to me, even for a system that can only play one game: I expect there will be plenty of demand for this from Nintendo aficionados who want a collector's item!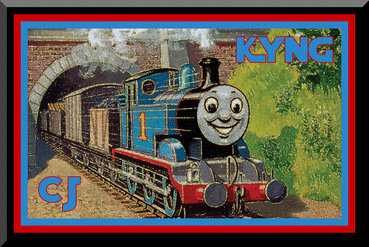 Board Information and Policies
Affiliation | Coffee Credits | Member Ranks | Awards | Name Changes | Account Deletion
Personal Data Protection
|
BBCode Reference
Lurker101 Wrote:I wouldn't be surprised if there was a Mega Blok movie planned but the pieces wouldn't fit together.
(Thanks to Detective Osprey for the avatar, and PersonaButterfly for the sig!)
My Items
---