Sometimes, when we play sports, we do it with unusual or incorrect equipment. This might be because the correct equipment is unavailable, or it might just be because we're being silly and want to see what happens

.
A fairly crazy example of this is the following video from the "
Break from Life
" channel, which shows what happens if you attempt to play snooker with golf balls:
He found that they actually worked surprisingly well: he was able to play some basic shots with them. However, when he attempted some longer pots, they behaved very unpredictably, and it became extremely difficult to pot anything. The problem was, they were very unstable when hit with any kind of sidespin, so shots which relied on that were essentially unplayable.
So, have you ever played any sports with the wrong equipment, and what were the results

?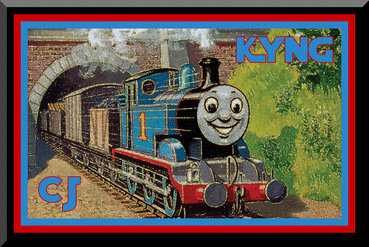 Board Information and Policies
Affiliation | Coffee Credits | Member Ranks | Awards | Name Changes | Account Deletion
Personal Data Protection
|
BBCode Reference
Lurker101 Wrote:I wouldn't be surprised if there was a Mega Blok movie planned but the pieces wouldn't fit together.
(Thanks to Detective Osprey for the avatar, and PersonaButterfly for the sig!)
My Items
---