What Is the Most Massive Star?
By Nola Taylor Redd, Space.com Contributor | July 28, 2018 01:11am ET
This artist's impression shows the relative sizes of young stars, from the smallest red dwarfs, weighing in at about 0.1 solar masses, through low-mass yellow dwarfs, such as the sun, to massive blue dwarf stars weighing eight times more than the sun, as well as the 300-solar-mass star named R136a1.
Credit: European Southern Observatory
 The sun may be the most massive object in the solar system — it contains 99.8 percent of the mass of the entire system — but on a stellar scale, it's really quite average. About half of all known stars are more massive; about half have less mass. At the top end of the scale, the most massive known star in the sky is R136a1, a star more than 300 times as massive as our sun. And it's not alone in dwarfing Earth's dominant star.
Born heavy
RMC 136a1, usually abbreviated as R136a1, lies about 163,000 light-years from Earth in the Tarantula Nebula. This massive star lies outside our galaxy; it's part of the Large Magellanic Cloud, one of the Milky Way's satellite galaxies. Astronomers working at the Radcliffe Observatory in South Africa first identified a star cluster in 1960, naming it RMC 136. When the Hubble Space Telescope examined the system, it found that the cluster was made up of more than 200 extremely bright stars; the most massive one was named RMC 136a1. R136a1 has an estimated mass of 315 solar masses, where a solar mass is equal to the mass of the sun. (Its mass when discovered was estimated at 
265 solar masses
, but further observations in 2016 with NASA's Hubble Space Telescope 
refined the original measurements
.) Although this makes it the most massive known star, it was once even larger.
Read more: 
https://www.space.com/41313-most-massive...tification
---
Imagine how long it would take a space shuttle to fly around this!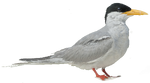 Fight
for me....
FIGHT
for me...
Just give me
kindness
... Lit from
above
... Just give me
hope
... A simple
love
...