Way back in 2005-07, in the days before ZetaBoards was around, I used to make skins for InvisionFree

. Some of these skins survive on my
Jcink Test Board
; however, others have been lost to the mists of time. Not all is lost, though: the gradients from these themes do survive - and so, I am posting them here, as an archive of those old days.
First of all, we have the gradients from "Ocean Blue", which
does
survive over on Jcink:
Oh, and just on the off-chance that anybody has a used for these really old images... all of the gradients I posted above, and all of the ones I post later on in this thread, will be free for anyone to use

.
Enjoy!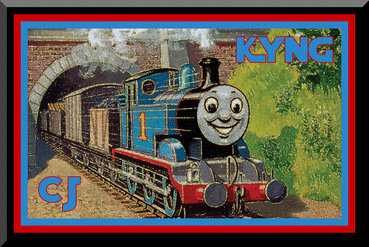 Board Information and Policies
Affiliation | Coffee Credits | Member Ranks | Awards | Name Changes | Account Deletion
Personal Data Protection
|
BBCode Reference
Lurker101 Wrote:I wouldn't be surprised if there was a Mega Blok movie planned but the pieces wouldn't fit together.
(Thanks to Detective Osprey for the avatar, and PersonaButterfly for the sig!)
My Items
---