This is definitely a joke because I can't even stand to look at these things.
Anyway, a Cliff Racer is the most annoying thing in the world. The only thing these useless things can do is hit you.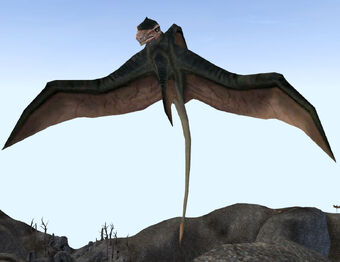 Source:
https://monster.fandom.com/wiki/Cliff_Racer
These are also from Morrowind like my last thread.
My abilities are pretty limited as well because I'm short and I can't jump and hit these abominations unless they fly down into my face. I suppose in this scenario I will be using a whip to beat it to death.
Anyway, who would win? Me or the Cliff Racer?
Hermaeus Mora, whose sphere is scrying of the tides of Fate;
Of the past and future as read in the stars and heavens
and in whose dominion are the treasures of knowledge and memory.