As you browse the forums, you might see that a few threads have special prefixes. These are designed to highlight threads that are either particularly important, or contain a specific type of content. They also make sorting easier: if you want to search for all threads of a specific type (for example, you want to see all of the reviews), then, all you need to do is select 'Review' in the list of thread prefixes in the
Board Search
options

.
So, without further ado, here are all of the thread prefixes (in roughly decreasing order of importance). Hopefully, most of these prefixes will be self-explanatory - although, I've outlined the purpose of each one anyway:
Staff Prefixes
The first two prefixes on the list are used to mark particularly important threads. These can only be applied by staff members - and, you'll generally only find them on pinned threads.
Policy
Threads with this prefix contain rules and guidelines specific to the forum in which they are posted. If a forum has these, then we suggest that you give them a quick read before starting any threads in that forum.
Reference
These threads contain useful information about the forum in which they are posted. For example, they might contain FAQs or introductions to the subject matter, or templates which you can use when starting your own threads.
Srs Bsns
This prefix denotes threads which, in the opinion of the staff, cover particularly controversial issues. In the interests of maintaining decorum, these threads will be somewhat more tightly moderated than usual - particularly with regards to incivility and trolling. Furthermore, any low-effort one-liners and sarcastic replies are to be avoided if they can easily be misconstrued as personal attacks. (Jokes and lighter tones in general
are
still allowed; however, they mustn't target an individual or group's ideas, or otherwise be provocative in nature)
[NOTE: This prefix is new, and we're still trying to figure out how best to use it, so for now, I'm being pretty selective in how I'm applying it. At this stage, I've only applied it to long-running issues that have dominated multiple news cycles, and topics about general issues that aren't tied to any specific event]
Member Prefixes
The following six prefixes are used to denote specific types of content. These can by applied by anybody (members or staff); however, most of them are only available in specific parts of the board.
What If?
These threads are for the discussion of alternate history, and other hypothetical scenarios. These can take a variety of forms - including regular discussions, full timelines, or "Alternate History Challenges", where the aim is to explore whether a particular outcome is plausible from a given starting point.
This prefix is available throughout the 'Topical Discussions' and 'Recreation and Media' categories.
Review
These threads contain a review of a product or service. There's no set format for these reviews: each member has their own reviewing style, and you're free to emulate theirs or come up with your own!
This prefix is available in Technology and Computers; Health and Lifestyle; Entertainment; and The Gaming Table.
Artwork
These threads contain artwork which has been produced by the topic starter. This prefix covers all of the visual arts - from hand drawings and paintings, to digital artworks and photography.
This prefix is only available in the 'Your Creative Work' sub-forum of the Community Showcase.
Writing
These threads contain written works by the topic starter. As with the 'Artwork' prefix, this writing can take any format (whether drama, poetry, or prose). It may be posted directly onto the forum, or it may be hosted off-site and linked to within the thread.
This prefix is only available in the 'Your Creative Work' sub-forum of the Community Showcase.
Recipe
These threads contain recipes for food products. They can be in written or video form - and the topic starter may or may not have tried them out themselves (in my case, usually not

).
This prefix is only available in the 'Food and Drink' sub-forum of Health and Lifestyle.
If you have any questions about these thread prefixes - then, please ask here, and we'll do our best to answer them

!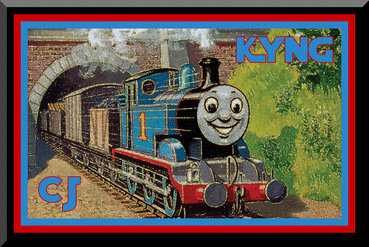 Board Information and Policies
Affiliation | Coffee Credits | Member Ranks | Awards | Name Changes | Account Deletion
Personal Data Protection
|
BBCode Reference
Lurker101 Wrote:I wouldn't be surprised if there was a Mega Blok movie planned but the pieces wouldn't fit together.
(Thanks to Detective Osprey for the avatar, and PersonaButterfly for the sig!)
My Items
---