https://www.bbc.co.uk/news/business-50811686
Half a million washing machines in UK homes are to be recalled, plunging manufacturer Whirlpool into a fresh saga over dangerous appliances.
The machines, branded as Hotpoint or Indesit, were sold for more than five years, but their door locking system can overheat creating the risk of fire.
Owners face the prospect of doing without hot washes for months until products are fixed or replaced.
Whirlpool was already reeling after problems with fire-prone dryers.
It was heavily criticised for its initial response when more than five million tumble dryers, sold over 11 years, were found to be a fire danger. It only launched a full recall for that issue after four years, following an intervention by the regulator. This time it has gone straight to a recall.
---
Well, I'm glad they've gone straight to a recall this time, but given that this is the second problem of its kind that they've faced, it's certainly not a good look at all
.
Hopefully, it'll all go smoothly and efficiently, and no more fires will result from this fault...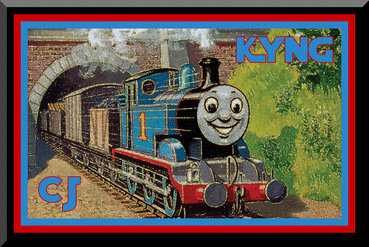 Board Information and Policies
Affiliation | Coffee Credits | Member Ranks | Awards | Name Changes | Account Deletion
Personal Data Protection
|
BBCode Reference
Lurker101 Wrote:I wouldn't be surprised if there was a Mega Blok movie planned but the pieces wouldn't fit together.
(Thanks to Detective Osprey for the avatar, and PersonaButterfly for the sig!)
My Items
---