Hangman is one of the more popular games on here, and always has been. However, it became apparent that the rules for
Hangman II
were overly complicated: people were reluctant to host rounds, because they didn't understand the scoring system

. So, I've decided to start a new thread, with a simplified prize structure:
10CC

for every correct letter (for example, if there are two Ts in the clue, then the player who guesses T wins 20CC);


20CC per unrevealed letter

for the person who solves (for example, if there are six letters left, then the person who solves correctly wins 20 x 6 = 120CC);

A

Blue Ribbon

if the puzzle is solved with no mistakes (nobody guessing letters that weren't there or making incorrect attempts to solve). This also means no vowels will have been guessed; see below.
Before we begin, a couple more miscellaneous rules:
Vowels cannot be guessed until the first mistake has been made

(either someone guesses a letter which wasn't in the clue, or makes an incorrect attempt to solve the puzzle);


If a clue contains numbers, then the host must specify this (and in this case, the prizes for numbers are the same as for letters);


If you're hosting a round, please pick a broad category which doesn't give too much away. For example, if your clue is "John F Kennedy", then "Politics" or "America" would make good categories, and even "US Politics" would be acceptable, but it can't be "1960s US President", because that simply makes things far too easy.


The winner is allowed to host the next round if they wish (the Standard Rules for Hosting Rounds apply).
---
So, here's the first puzzle:
_ _ _ _ _ / _ _ _ _ _ _ / _ _ _ _ _ _ (Category: Sport)
Perfect Bonus + Ribbon
still active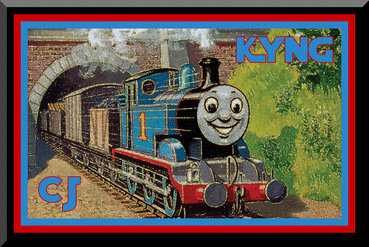 Board Information and Policies
Affiliation | Coffee Credits | Member Ranks | Awards | Name Changes | Account Deletion
Personal Data Protection
|
BBCode Reference
Lurker101 Wrote:I wouldn't be surprised if there was a Mega Blok movie planned but the pieces wouldn't fit together.
(Thanks to Detective Osprey for the avatar, and PersonaButterfly for the sig!)
My Items
---