Throughout our daily lives, we encounter all kinds of problems, which frustrate us and make us wish for a solution. Sometimes, there
is
a great solution which somebody has figured out, which would make our lives a lot easier if it were to be implemented. Sadly, there's often a
reason
why these solutions haven't been implemented: they're too slow, too complicated, too expensive, or some combination of the three. This thread serves as a tribute to all of these great ideas which just wouldn't work in the real world: if you know of any, then post them here.
Steffen boarding method
The first example of that I'll name is the Steffen method for boarding an aeroplane, which featured in the last
CGP Grey video
I posted. It's a wonderful solution to the problem of "how to board an aeroplane quickly": it only takes about half as long as boarding back-to-front, which most airlines use. Sadly, it just wouldn't work in the real world, because it requires passengers to board the plane in a very specific order, which would split apart all the groups which are travelling together. (True, in
actual experiments
, they let the parents and children board together at the beginning, but I expect most of the groups of adults travelling together still wouldn't
want
to be split up, however briefly). Not to mention, it would take ages to
get
all the passengers into the correct order - which would probably take forever, and would easily erase any time savings

!
Schulze voting method
However, so that this isn't simply a re-post of something I posted recently, I'll pick another example

. There's a fantastic
voting method
which was developed by Markus Schulze in 1997. Essentially, voters rank-order their preferences of the various candidates - and then, the winner is candidate who performs the best in all of the hypothetical two-way match-ups. So, for example, suppose we have three candidates (called Alan, Becky and Charlie), and we have 100 voters, who vote as follows:
45 voters rank Alan first, Becky second, and Charlie third;

30 voters rank Becky first, Charlie second, and Alan third;

25 voters rank Charlie first, Alan second, and Becky third.

Now, you look at all the two-way match-ups. Alan vs. Becky would be won by Alan 70-30; Alan vs. Charlie would be won by Charlie 55-45; and Becky vs. Charlie would be won by Becky 75-25. Under Schulze's voting method, Alan would win the election, on the basis that his 55-45 loss to Charlie counts for less than his 70-30 victory over Becky (and Becky's 75-25 victory over Charlie).
This is a wonderful voting system, which avoids many of the pitfalls of the usual first-past-the-post voting. In particular, running multiple similar candidates isn't a problem, because they don't split the vote in the way that they do under first-past-the-post. It's even better than instant runoff voting (also known as the "Alternative Vote" in the UK): if there's a candidate who would win
all
of their hypothetical two-way match-ups, then the Schulze method
always
picks this candidate as the winner, whereas instant runoff voting does not (that is, Schulze voting passes the
Condorcet Criterion
, whereas instant runoff voting does not - and, for what it's worth, nor does first-past-the-post). So, on paper, it's brilliant

.
Unfortunately, Schulze voting just wouldn't work in an actual election

. First of all, many real elections have more than three candidates - and, when you
do
have more than three candidates,
the calculations get hideously complicated
. Unless the country invested in expensive voting machines which could do the calculations themselves, it'd take forever to tabulate the results, and "Election Night" would probably become "Election Week". Furthermore, almost none of the voters would fully understand the method - so, you'd probably get very low turnout, and you'd certainly a
lot
of angry voters who couldn't understand why their candidate lost. So, despite all of its advantages, it's only usable by the nerdiest of nerds (Debian and Ubuntu use it to elect their project leaders, for example) - and, you certainly won't find it being used in parliamentary or presidential elections any time soon.
So, do you have any other great ideas that wouldn't work in reality?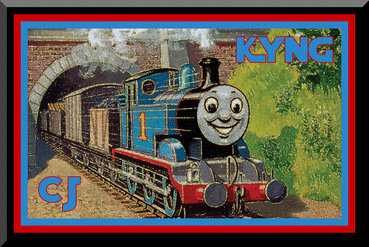 Board Information and Policies
Affiliation | Coffee Credits | Member Ranks | Awards | Name Changes | Account Deletion
Personal Data Protection
|
BBCode Reference
Lurker101 Wrote:I wouldn't be surprised if there was a Mega Blok movie planned but the pieces wouldn't fit together.
(Thanks to Detective Osprey for the avatar, and PersonaButterfly for the sig!)
My Items
---