The
2018 Christmas Graphics Design Contest
has closed - and, it's time to vote for your favourite entry! 
We got three in all. Entry #1 was as follows: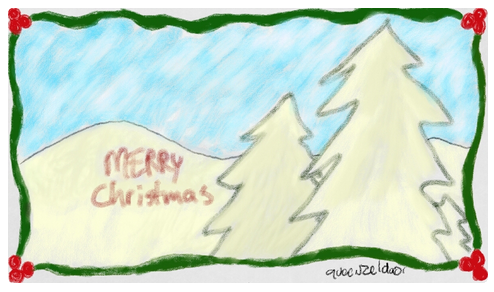 Entry #2 was as follows: 
And Entry #3 was as follows:
Voting ends on
Sunday, 30th December 2018
. After this, the winner will receive
500 Coffee Credits
(sadly, no ribbon, as we didn't receive the required number of entries

). 
Good luck, everyone

!
Board Information and Policies
Affiliation | Coffee Credits | Member Ranks | Awards | Name Changes | Account Deletion | Personal Data Protection
(Thanks to
ObsessedwithBirds
for the avatar and sig!)
Pyrite Wrote:"It's called the Island of Sodor, not Hodor."

(In response to me misreading "Game of Thrones" as "Game of Thomas")
My Items
---