And another one from
Transport Fever
. I've been posting some screenshots of my Vancouver map in the "Last game you played" thread - but, since it
isn't
the last game I played, I guess this one has to go here

: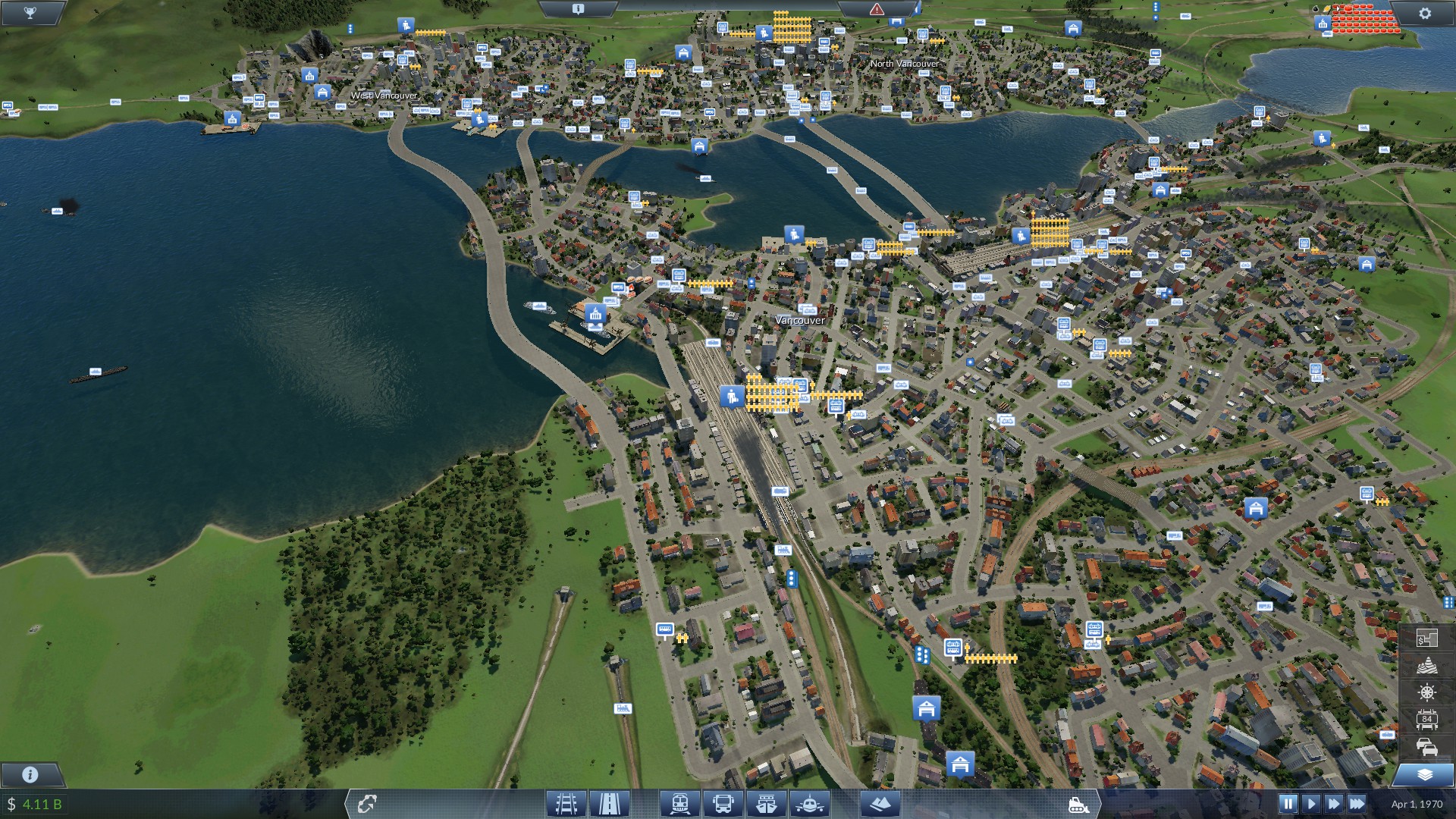 (Click to enlarge)
Compare it to
my previous screenshot
, and you'll be pleased to see that I haven't added any more bridges

. However, there really isn't a Stanley Park any more: that's all been completely built over

. Still, I'm undeterred - and I
insist
that Vancouver is going to have some kind of park, somewhere. Therefore, I've added a new area of trees to the west of the city, which I'm calling 'Stubbornly Park'. That's nice and out of the way for the time being - although, since the city is slowly expanding westwards, I'm not sure that it'll remain so forever
...
Board Information and Policies
Affiliation | Coffee Credits | Member Ranks | Awards | Name Changes | Account Deletion
Personal Data Protection
|
BBCode Reference
Lurker101 Wrote:I wouldn't be surprised if there was a Mega Blok movie planned but the pieces wouldn't fit together.
(Thanks to Detective Osprey for the avatar and sig!)
My Items
---