09-21-2019, 08:58 PM (This post was last modified: 09-21-2019, 08:59 PM by queenzelda.)
(09-21-2019, 03:55 PM)

Kyng Wrote:

Am I right in thinking that that's some kind of puzzle? And, if so, what do you need to do?
 Oh yea, Links Awakening is full of puzzles. But yea, the puzzle here is to get the key chest to appear & to do that you have to defeat all the monsters in the room; which I did.
Another screenshot to stay on topic;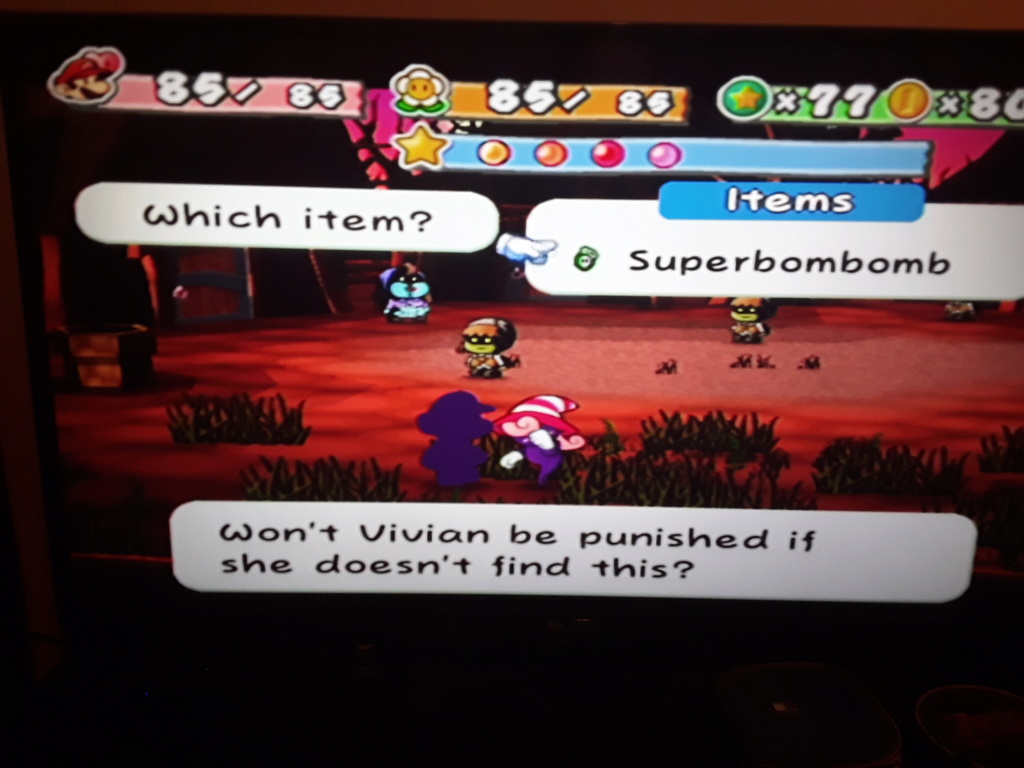 One from when I was playing Paper Mario: Thousand Year Door just last month.