Veigzix word: Qhenix
English word: Kartana
Pronunciation: KEE-nicks
Alternative: QUEE-nicks
Etymology: Veigzix for "paper bird". Ironically similar to the English word "Phoenix." Coincidence? Probably!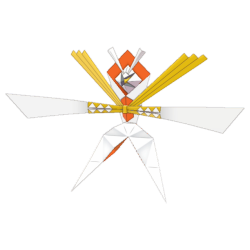 The Wolf Queen

 
Commissions: Open | Words I have for ch. 9 of NP:
7100
/10,000 | Discord: Lycanroc Queen#1990.
NO DMs on here please
!!
I will not answer them!
| ArchiveofOurOwn: Detective Osprey | Switch FC: SW-4866-1179-0983 |
Pronouns? Need them?
(updated 10/26)