Recently, I've had staff complaining to me that their orders are not being taken seriously by certain members, i.e. there are some people who listen to staff instructions only when they come from me. 
So, just to make it clear:
whenever a staff member instructs you not to do something, do not do it
. This applies regardless of which staff member is giving the order: if their name is
blue
,
red
or
green
, then their orders are to be followed. (Or, if their name is
pink
, they still need to be followed too if it's within one of the forums they moderate)
If you have an issue with a particular order from a particular staff member, then you're free to contact me over the matter. If I suspect that they were being overly harsh (maybe they were just having a bad day), then I'll talk it out with them and
may
overrule them. However, I expect this would be rare - and it's
certainly
not appropriate to just ignore them and pretend that they didn't say anything. 
Sorry I had to write this this: I'm sure I was just going over what most of you already knew anyway

. However, if you're one of those people who has been ignoring staff orders from people other than myself, please don't do this in the future. 
Thank you for reading and understanding.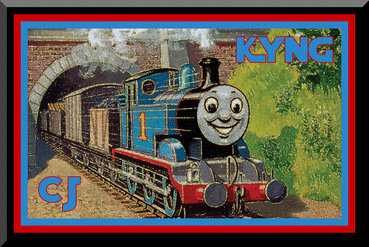 Board Information and Policies
Affiliation | Coffee Credits | Member Ranks | Awards | Name Changes | Account Deletion
Personal Data Protection
|
BBCode Reference
Lurker101 Wrote:I wouldn't be surprised if there was a Mega Blok movie planned but the pieces wouldn't fit together.
(Thanks to Detective Osprey for the avatar, and PersonaButterfly for the sig!)
My Items
---