Old Hangman was complicated to run. Hopefully, this one will be simpler; it's developed from the format used by @"ObsessedwithBirds" on her old forum

. 
This time, you get points for solving correctly,
and
points for correct letter guesses. The points are as follows:
Correct letter guesses
Vowels

(A, E, I, O, U) - 5 points. However, if you guess a vowel and it isn't there, then you lose 10 points. Also, each member can only guess one vowel per day;


Rare letters

(J, K, Q, V, X, Z) - 3 points. No penalty for an incorrect guess.


Common letters

(All others) - 1 point. No penalty for an incorrect guess.


Numbers

- 1 point. No penalty for an incorrect guess. (We'll let you know in advance if a clue has numbers in; most of them won't)

Also, if a letter occurs multiple times, you get multiple points for it. For example, if you guess 'V', and there are two Vs, you get 2*3 = 6 points.
Solving the puzzle
5 points

for every letter left in the puzzle. For example, if there are 6 letters left, then solving the puzzle earns you 30 points. (However, after three incorrect attempts to solve, you're eliminated from the round)

At the end of the round (either when the puzzle is solved, or three days pass without a guess being made), everyone who earned points will win prizes, as follows:  
Everyone who scored points wins

5 Coffee Credits

per point scored;

Whoever scores the most points (usually, the person who solved) gets to host the next round. The Standard Rules for Hosting Rounds apply here;

Anyone who solves a puzzle with no incorrect guesses

and

no vowels guessed wins a

Blue Ribbon

.

---
Time to start now:
_ _ _ _ _ / _ _ _ _ _ _ _ (Category: Music)
Good luck

!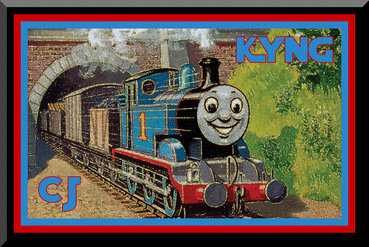 Board Information and Policies
Affiliation | Coffee Credits | Member Ranks | Awards | Name Changes | Account Deletion
Personal Data Protection
|
BBCode Reference
Lurker101 Wrote:I wouldn't be surprised if there was a Mega Blok movie planned but the pieces wouldn't fit together.
(Thanks to Detective Osprey for the avatar, and PersonaButterfly for the sig!)
My Items
---