Sun and Moon review
Ash lands in Alola after his mother won a free ticket. He journeys through Alola, meeting new friends and new Pokémon. Along the way, he ends up at Professor Kukui's Pokémon school and ends up staying with him. 
STORY:
I love the story. Please note that I haven't gotten very far and I'm way behind, once I'm caught up, I'll fill more of this out. 
Litten and Stoutland was very poignant, possibly one of the best stories because of how emotional it made me feel. Watching Stoutland passing on and his body completely disappearing, while Litten cries out, tears dripping down his face. 
Lillie's story is my one of favourite stories in the anime, because she went from hating Pokémon and fearing them. Something triggered her, where Silvally saved her from Nihilego. Silvally scared her enough that she didn't want to touch Pokémon anymore.

Ash and his friends tried to help, but she kept shirking back. She went from this...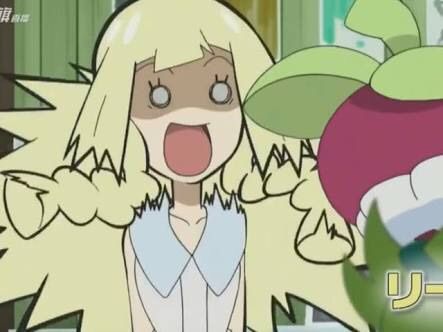 …To this.
She apologies to Silvally and is sorry because she started to realise it had saved her before. She starts to touch Pokémon again! She hugs all of Ash, Kiawe, Sophocles, Mallow and Lana's Pokémon. This scene made me so happy, because Lillie was smiling and happy. It was one of the best scenes in all the anime to date.
Another amazing part of the anime was when Kukui asked Burnet if she wanted to marry him. A few episodes later, they marry each other. This scene was very sweet and adorable and the two looked beautiful and handsome, respectively. Everyone was at the wedding. Ashe ended up being the ringbearer, how cute.

(Solgaleo/Lunala/Nezcrozma arc; to be filled) 
(Lillie and Mageanra; to be filled) 
NANU VS ASH (had to include this!) 
Nanu must be one of the best characters in all the anime to date. The animators took a simply good guy, being a police officer, into a seemingly evil, anti-hero-type of character. They did a good job with this, as he definitely acts like a Dark-type user.
His battle against Ash was incredible, allowing 3v1, which Ash didn't consider fair. He looks at his Dusk Lycanroc, who nods at Ash. Ash agrees to his challenge. Nanu looks at him, exasperated. 
Nanu angers Ash by calling him a worthless trainer, only to anger Ash and Lycanroc. Nanu seems to do this on purpose, as he wants to see Lycanroc out of control. I freaking. LOVE. This strategy. How clever!
Lycanroc tackles Ash, knocking him on the ground, and Ash then realises Lycanroc can control himself despite being red-eyed. The two get back up on the stage. Lycanroc learns a new move, though! He learns Counter! Nanu tries to finish it off with Black Hole Eclipse, but Ash counters it with World's End Fall.
Nanu is distracted, surprised at what just happened. Ash tells Lycanroc to finish it with Accelrock, winning against Nanu. 
Nanu almost hands him a Darknium Z, but notices he doesn't seem like a "Dark-type" person, but ends up handing him a Lycanium Z crystal, a Z-Crystal exclusive to Lycanroc. 
ART
I used to hate the change of the art and animation studio, but it completely grew on me. I feel like the characters show a lot more range of emotions than in the previous seasons. The shading is incredible, and the art is more detailed. Whoever is animating it is doing a damn good job, as it's very beautiful and vibrant: the greens, the blue in the sky, the flowers are all bright colours, unlike the previous seasons. 
The Z-Moves look incredible too. Continental Crush/World's End Fall (I prefer its Japanese name) looks like a monstrous rock that can crush anyone in its path.
Black Hole Eclipse is scary and looks like something out of an apocalypse/end of the world type of movie. When Ash was facing Nanu, he used WEF to counter BHE, sucking the giant rock up and countering the Z-Move. That part looked amazing in the anime. 
Some scenes, without context, are hilarious!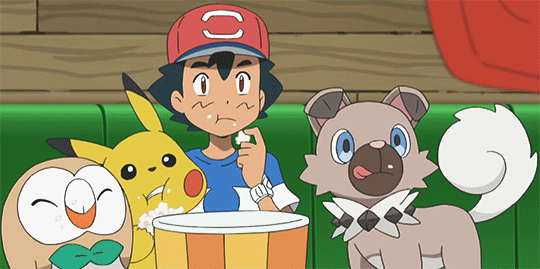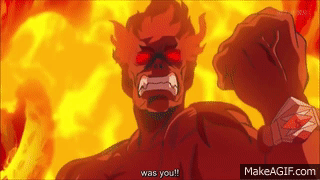 SOUND:
The sound sounds amazing. The music, the voice acting, the sounds the Pokémon make are all incredible. I don't have any complaints, because I just love the background music.
CHARACTERS:
All the characters are great, I don't have any complaints about them. My favourite characters are Lana, Nanu, Hapu (I haven't seen those episodes yet, but I've seen gifs with her), Burnet and Kukui. Mallow, Kiawe, Sophocles and of course Ash are lovable too, but I much prefer Lana.
Commission me! | My bases! | My art/writing! | My AMA!
Avatar by BrawlersPoison
Latest art piece:
NO DMs, PLEASE. I'M NOT ACTIVE ENOUGH.